OUR PROJECTS
SEYMOUR SHORES
Location: Bowen Island
Tasks: Natural Boundary Adjustment, Subdivision, Bare Land Strata, UAV survey, Topographic Surveys, Construction Layouts
Multi-phased development on the southern shore of Bowen Island. We started working with our client in 2015 with a preliminary survey and legal plans to set a solid foundation for future development. Over the year, we completed a Bare Land Strata Plan. We are now helping new lot owners with construction layouts.
BRIDGEWAY SLOPE REHABILITATION
Location: Bridgeway Street, Vancouver
Tasks: deformation monitoring, high precision survey, pile layouts, as-built surveys
Starting in 2014, we completed 47 rounds of deformation monitoring around remnants of the original 1925 Second Narrows Bridge. In 2021-2022 our company helped with pile layout, deformation monitoring and final as-built surveys.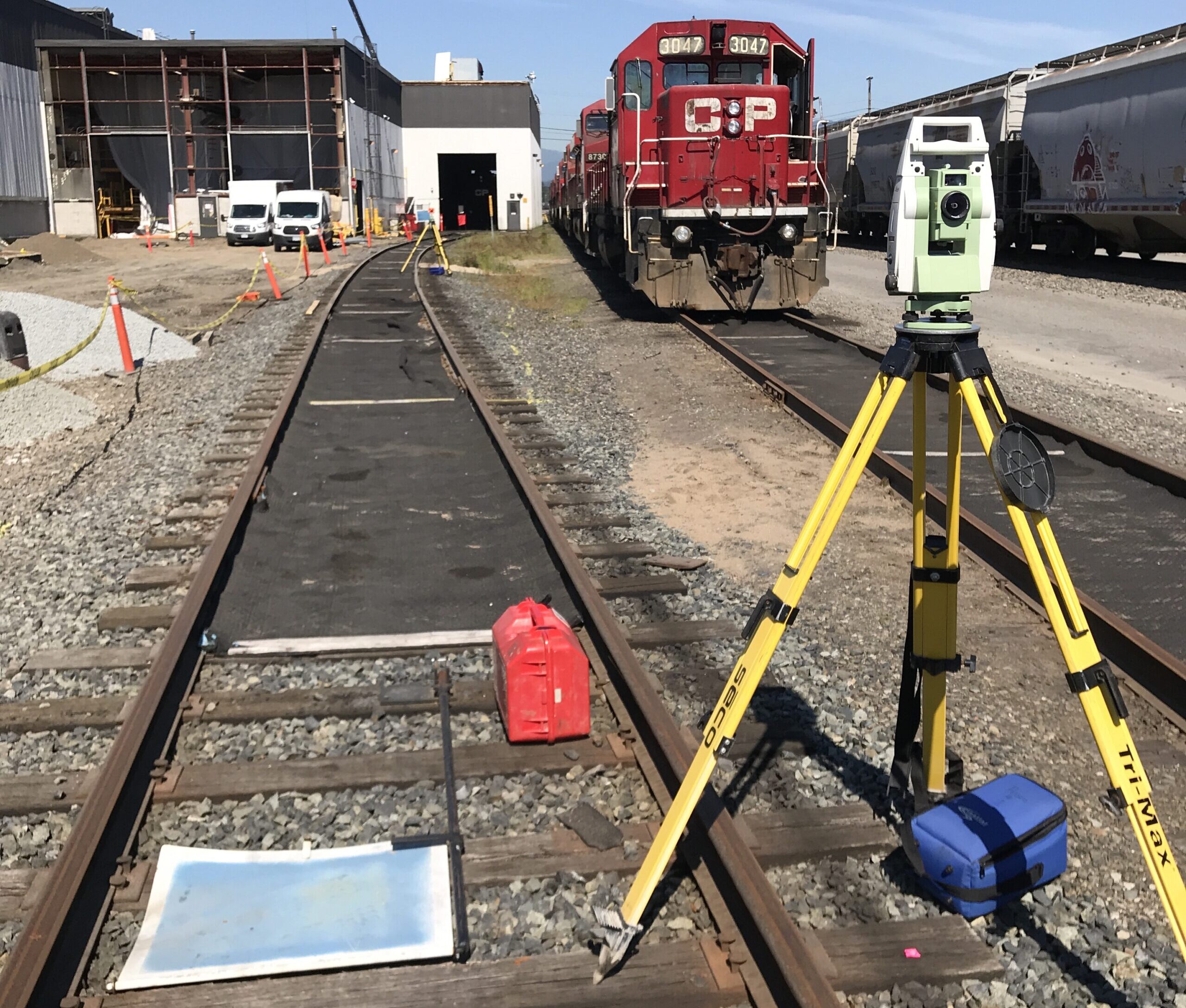 CP YARD DIESEL SHOP
Location: Post Coquitlam
Tasks: grid lines layout, as-built
Comprehensive construction support task for an addition to the existing Diesel Shop. Survey tasks completed below budget due to a very effective working relationship with the client.
CERTAINTEED GYPSUM
Location: Annacis Island, Delta, BC
Tasks: laser scanning, volume calculations
Regular surveys are performed with a laser scanner to determine the volume of material in two areas of the plant. Results are delivered in 24 hours after the survey is complete.
FAIR HEAVEN - SENIORS HOUSING
Location: Killarney, Vancouver, BC
Task: gridline layout, reference system setup, as-builts
Construction support: setting up project coordinate system, gridlines layout, miscellaneous structural layout, as-builts and certification by professional surveyor.
NORTH SHORE CONVEYANING PROJECT
Location: North Vancouver, BC
Tasks: topographic survey
Our team completed a topographic survey for engineering design and compiled the legal boundaries framework for future design and construction.